Important information for patients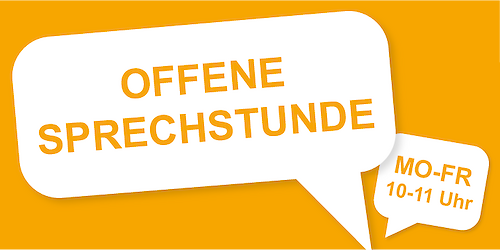 Dear Patients,
For easier access to consultation at our clinic, starting from November 2, 2023, we offer an open consultation hour daily for one hour. During this time, you can reach out to us by phone. If you have never been to our Department and would like to know whether we consider an outpatient or inpatient evaluation necessary in our specialized clinic, feel free to call us.
If you have recently received outpatient or inpatient treatment from us and have additional questions, you can also call us during the open consultation hour. 
Consultation hours are from Monday to Friday between 10:00 and 11:00 AM at the phone number 0228-287-15741.
Best regards,
Prof. Dr. Rainer Surges and Team
Dear visitors and patients,
As of April 08, 2023, the following rules apply for vistors of inpatients and outpatients at the University Hospital Bonn:
Visitors of inpatients are required to wear a surgical mask (OP mask) when within the patient's vicinity.
Testing for COVID or wearing an FFP2 mask prior to entering the hospital is no longer required.
Hygiene measures (AHA+L), in particular hand hygiene before and after the visit, must be observed.
No specific time limit has been set for individual visits, but the visit should be within a reasonable time frame.
Visiting times may be specified by the respective ward.
Visits to COVID-suspected or COVID-positive patients are permitted. In this case, visitors must wear an FFP2 mask continuously when in the patient's room (a surgical / OP mask is insufficient).
When are you not permitted to visit our Department?
Visitors and accompanying persons will not be permitted to come to our Department if they have tested positive for SARS-CoV-2, or they are ill with a potentially contagious infection (for outpatients, this only applies if the symptoms/complaints are not the reason for the visit). Leading symptoms include:
fever
cold symptoms / cough
conjunctivitis
unexplained exanthema (skin rash)
diarrhoea, vomiting
Additional provisions:
No specific time limit has been set for individual visits, but the visit should be within a reasonable time frame.
Visiting times may be set by the respective ward.
Visits to COVID-suspected or COVID-positive patients are permitted, but an FFP-2 mask must be worn continuously (a surgical / OP mask is insufficient).
Visits to patients who are required to isolate for other reasons (Isolation Level IIIb, IIIc) are only permitted after first speaking to the staff on the ward and with reference to the applicable protective measures.
Specific provisions will be made for immunosuppressed patients in each area (reverse isolation).
Visitor guidance: Visitors should take the shortest route from the entrance to the ward and leave via the same route, while observing AHA+L measures.
Hygiene measures (AHA+L).
---
Important information for epilepsy patients concerning vaccination
We are often asked whether it is possible for patients with epilepsy to be vaccinated against the Corona virus and if such an action is indeed recommended.
According to the most current information available, no evidence has been found which indicates that epilepsy and the treatment thereof increase the risks associated with vaccination.
If a fever occurs as the result of a vaccination, then fever-reducing measures should be undertaken as soon as possible (i.e. administering a cooling compress and, if necessary, taking fever-reducing medication), since an increase in body temperature can provoke epileptic seizures.
With regard to Covid 19 – meaning the illness that follows a Corona virus infection (not an illness occurring as a result of the vaccination) - first reports suggest that those who are currently suffering from epilepsy and concomitant illnesses are at a higher risk of having a severe course progression of the disease. In the end, however, we are in favour of epilepsy patients being vaccinated against the Corona virus.
General information concerning vaccination is usually provided prior to the vaccine being administered.
Additional information can be found here: Questions and Answers (FAQs)
Patients with general health insurance
Tel.: +49 228 287-16195
Office hours:
Mon: 8:30 am - 12:00 pm and 12:30 pm - 3:00 pm
Tue: 8:30 am - 3:30 pm
Wed: 8:30 am - 12:00 pm
Thu: 8:30 am - 12:00 pm and 12.30 pm - 3:00 pm
Fri: 8:30 am - 1:30 pm
Fax: +49 228 287-14486
Please be sure to include your name or the name of the patient.
Important: Please note that information is not securely transmitted if sent per email!
Patients with private health insurance
(private outpatient/ambulant consultation with Professor Dr. Surges):
Tel.: +49 228 287-15728 /-19388
Office hours:
Mon - Fri: 2 pm - 4 pm
Fax: +49 228 287-14328
and
Please be sure to include your name or the name of the patient in the email.
Important: Please note that information is not securely transmitted if sent per email!
Appointments for the Foerster Ward
Tel.: +49 228 287-19363
Fax: +49 228 287-19351
Please be sure to include your name or the name of the patient in the email.
Important: Please note that information is not securely transmitted if sent per email!
We can arrange telephone- and video consultations for you. You can set up an appointment and your visit with the doctor can take place from the comfort and convenience of your home. With this service, you can stay at home and still be treated by your physician. You will not need to spend any time in the waiting room, but if waiting should become necessary, you can do so in your own living room. In the video consultation, you can see and hear your physician. Telephone- and video consultations can be used by patients who are known to us, as well as those who contact us for the first time. The digital consultations are exclusively for personal meetings and consultations wherein no on-site examinations are required (i.e. conducting an EEG, taking blood samples). Video consultations can take place from anywhere. The only requirements are a Smartphone, a tablet, or a computer with a webcam and microphone, as well as an internet connection.
All the technical details addressing this subject can be found in our patient flyer (German).
Patients with general health insurance:
---
Patients with private health insurance:
Hr. M. Badr:
Mo - Wed: 08:00 - 08:45 Uhr
Th: 08:30 - 09:15 Uhr
Tel.: 0228 287-15748
Dr. med. S. Brömling:
Mo &. Tue: 3:30 - 5:00 p.m.
Th & Fr: 10:00 - 12:00 noon
Tel: 0228 287-16126
Dr. med. A. Ivo:
Mo & Wed: 08:30 - 9:00 a.m.
Tel: 0228 287-1472
Dr. med. S. Moskau-Hartmann:
Mo - Fr: 2:30 - 3:30 p.m.
Tel: 0228 287-16964
Dr. med. J. Pukropski:
Mo - Fr: from 2:30 p.m.
Tel: 0228 287-15748
Dr. med. M. Rademacher:
Mo: 08:00 - 08:45 a.m.
Thu: 08:30 - 09:15 a.m.
Tel: 0228 287-1629
Treatment in our outpatient clinic
Initial administration and optimization of seizure-suppressing medication in terms of efficacy and tolerance
Consultation and diagnostic testing after the first seizure (does an epilepsy already exist?)
New procedures currently being tested: i.e. cannabidol, transcutaneous vagus nerve stimulation, new medications within the framework of pivotal clinical trials
EEG diagnostic testing: resting-awake routine EEG, 24/48-hour mobile, long-term EEG
Determination of the seizure-suppressing medication blood levels
Assessment of the neuro-psychological side effects of medication within the psychological realm (performance capacity with regard to speaking/thinking, mental state/behavior)
Counseling services addressing epilepsy and pregnancy concerns
Counseling services addressing epilepsy and driving fitness (traffic medicine) concerns
Counseling services addressing epilepsy and job selection/professional concerns
Treatment on our Foerster Ward
Differential diagnostic testing: epilepsy or cardiogenic syncope, psychogenic non-epileptic (functional, dissociative) seizures, parasomnia disorders, movement disorders and others
Aetiological diagnostic testing: what causes a new epilepsy to appear?
Syndrome diagnosis: What form of epilepsy is present?
Invasive and noninvasive preoperative diagnostic testing and epilepsy surgery (in cooperation with the Neurosurgical Department here at the University Hospital Bonn)
Indications for additional, complementary, therapeutic procedures: vagus nerve stimulation, ketogenic diet
Complex treatment of difficult-to-treat epilepsies: changeover/adjustment accompanied by, if necessary, ergotherapy, physiotherapy, neuropsychology/behavioral medicine, social counseling and/or logopedics (minimum of 8 days)
As part of our presurgical epilepsy diagnostic testing, we evaluate the possibility of conducting a safe and successful surgical procedure for treating epilepsy.
The goal of epilepsy surgery is continuous seizure freedom. Such procedures are possible only with focal epilepsy. In focal epilepsies, MRI images often display a structurally abnormal brain region wherein the seizures originate; this is referred to as the "seizure focus" or "focus". During an epilepsy surgical procedure, the seizure focus is removed operatively. In less common operative procedures, the connections between the brain regions are detached (hemispherectomy, callosotomy). Implanting neurostimulators (e.g. vagus nerve stimulation) is also classified as a surgical procedure in epilepsy therapy.
While the operative procedure is conducted in our Neurosurgery Department (headed by Professor Dr. H. Vatter), the comprehensive, preceding presurgical epilepsy diagnostic testing takes place in our Department. In addition to imaging the brain by means of high-resolution magnetic resonance tomography (MRI), it must be proven that, with help of video-EEG monitors, a structurally abnormal zone in the brain (the so-called "lesion") actually is, without exception, the origin of all the seizures the patient experiences. To that end, if possible, several epileptic seizures must be recorded which usually takes 7-14 days; normally, the epilepsy medication is reduced or totally discontinued over these days. Our Department has over 12 Video EEG beds.
A comprehensive neuropsychological examination, which can be repeated after an operation, is an essential part of the standard diagnostic program.
In very rare cases, it is necessary to decisively improve the quality of the EEG measurement by implanting electrodes in the brain (e.g. in order to identify the seizure focus with absolute certainty).
After the seizure origin zone has been clearly defined, we must determine, together with the colleagues in our Neurosurgery Department, if operative removal of this brain area is possible without risk. Sometimes, additional examinations must be carried out (i.e. examination of speech dominance in the brain (i.e. with transcranial Doppler sonography, functional imaging, or with a Wada test).
Over the past few decades, the majority of necessary interventions were established as routine procedures and are used very frequently throughout the world. Since the end of the 1980s, approximately 4,000 patients have been treated with an epilepsy surgical intervention here in Bonn (adults and children); our centre has extensive experience in this regard.
By its nature, epilepsy surgery procedures cannot be undone (they are irreversible). However, analyses show that the standard routines for diagnostics and surgery work very well. Severe complications are very rare. Depending on the underlying disease, between 50-80% of patients who have been operated on remain seizure free.
The prerequisite for presurgical epilepsy diagnostic testing is so-called drug therapy resistance. After 2-3 regular therapy attempts have been carried out with various epilepsy medications or drug combinations, the chance of obtaining seizure freedom with a drug therapy is very low.
The costs are covered by health insurance.
For those patients who are either admitted to our Department for a few days of comprehensive diagnostic testing or to change their medication, we offer the so-called multimodal complex treatment for difficult-to-treat epilepsies.
During the course of a complex treatment, every patient obtains at least three therapy modules suggested for them, in addition to the medical treatment. Principally, we offer: physiotherapy, ergotherapy, neuropsychology, social consultation and speech therapy. These therapeutic approaches aim to improve the entire situation of the patient, in order to better cope with the epilepsy in addition to the challenges faced every day.
The frequency of individual therapies is established according to the needs of those affected.
A team of therapists and treating physicians meets for weekly case reports, wherein the therapy requirements as well as the goals and results of each patient are discussed in detail. Complex treatment lasts at least 8 days.
Often times, complex treatment also results in advice on aftercare therapies which are continued on an outpatient basis (i.e. physiotherapy, neuropsychological therapy) or sensible rehabilitation measures.
The costs for complex treatment are covered by health insurance.
It is essential to clarify the disease in detail with the most modern diagnostic instrumentation available, particularly when a completely new seizure has occurred or the first drug therapy attempts were unsuccessful.
Here, differential diagnostics play a special role. Diseases of the heart can lead to "fainting spells" (so-called syncopes) that can, confusingly, look like epilepsy seizures.
Psychological stress can also cause seizure-like episodes which are similar to epilepsy but are not caused by epilepsy and, therefore, cannot be treated with epilepsy medication. Experts talk of functional (psychogenic) or dissociative non-epileptic seizures. Diagnostic clarification will take place in our Department in conjunction with our Psychosomatic and Psychiatry Departments. Currently, we are jointly establishing a Centre for Dissociate and Functional Disturbances for Research and aim to significantly improve the treatment of this seizure disorder.
If epilepsy has been correctly diagnosed, then the optimal treatment strategy depends significantly on the respective causes. Experts speak of the syndrome- and aetiology diagnostics.
For diagnostic issues, recording seizures events in video-EEG monitoring is very important. Our hospital has over 12 video-EEG beds.
Costs for differential-, syndrome-, or aetiological diagnostics are covered by health insurance.
Prior to every visit to our Department (outpatient- and inpatient appointments), we require the following information:
Your health insurance card
A referral from your general practitioner/family physician valid on the day of your examination (only for those patients with general health insurance): Sample of the required referral form
For inpatients: a hospitalization referral from your treating physician.
Copies of all documentation from previous examinations (e.g. summary reports of preliminary examinations, doctors' reports, MRI images of the brain, etc.) Note: Copies will remain in the patient's file.
A seizure calendar covering the seizure activity over the past months (if available).
For patients from abroad: please bring translated copies of foreign language medical reports, provided that the reports are translated in either English or German.
Prior to your visit to our Department, please familiarize yourself with the current Corona rules.
Other important information for patients at the University Hospital Bonn can be found here (German).
The Foerster Ward is on the second floor of the Department of Epilepsy.
Tel. Foerster Ward: +49 228 287-15706
The ward is comprised of over 28 beds of which 12 are equipped with 24- hour video EEG monitoring in order to record seizures (8 single rooms, 10 double rooms). All of the rooms are quiet and feature views of the woods.
Patients staying at the University Hospital Bonn can find additional information (i.e rules for visitors, registration, etc) here (German).
Children and adolescents (up to the age of 18) with epilepsy will be treated on an outpatient (ambulant) and inpatient (stationary) basis at the Departement of Neuropediatrics.
Over the past few decades, the Department of Epileptology here in Bonn has actively participated in some of the most important, pivotal clinical trials.
Within the framework of studies such as these, patients have the opportunity to participate in trials in order to try out new, not yet approved, medications which are in the early testing phase.
Contact for current clinical trials:
Dr. Michael Rademacher, Neurology
Tel.: +49 228 287-16295

The Deutsche Epilepsievereinigung e.V., the Federal Association of Epilepsy Self-Help in Germany, has published a special issue on SUDEP. The author of this technical article is Uni.-Prof. Dr. med. Rainer Surges.
You can download the special issue here (in German).
Information on SUDEP is also available on the Deutschen Epilepsievereinigung e.V. and the SUDEP-Initiative websites (in German).
---
In the current issue of the members' magazine einfälle, an article authored by Prof. Surges deals with the question of whether SUDEP can be prevented through the use of so-called wearables in epilepsy treatment.
The article can be downloaded here (in German).
The Bonn Epilepsy Forum is an event wherein interested epilepsy patients and their relatives can obtain information about epilepsy.
In easy-to-understand practical presentations, experts from our Department provide information regarding important medical and psychological topics related to epilepsy.
There will, of course, be sufficient opportunity for questions and discussions. Additionally, ample time will be provided so that epilepsy patients can talk amongst themselves.
You will get to know our Department better during a guided tour.
This event takes place every two years.
The next Bonn Epilepsy Forum will take place on Saturday, October 28, 2023. Additional information concerning this event will be published here soon.

Programs from previous Bonn Epilepsy Forums: