Lehnertz Workgroup - Neurophysics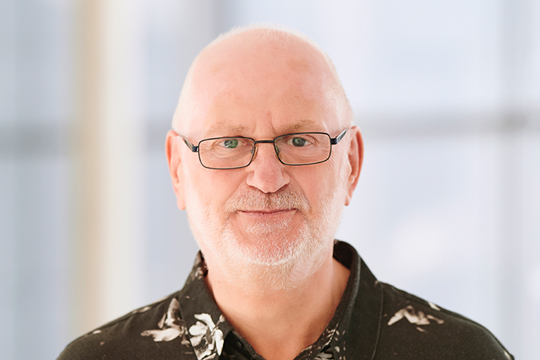 Head of Workgroup

Tel.: +49 228 287-15864
---
Our goal is to develop new diagnosis-, treatment- and intervention options for patients with epilepsy and other neurological diseases. In order to do so, we analyse and model complex dynamics of the human brain with different temporal- and spatial-scales with the goal of improving our understanding of normal brain function and the epileptic processes, in particular the genesis, spreading, and cessation of seizures. We also aim to improve existing methods while developing new methods and times series analysis procedures from statistical physics, dynamic systems theory, synchronisation, and network theory and model multi-scale neuronal dynamics on complex networks. For numeric analyses and simulations, a 200 node computer cluster is available.
Staff:
Esra Aslim, M. Sc.
Timo Bröhl, M. Sc.
Tobias Fischer, B. Sc.
Andre Jakubowski, Cand. B. Sc.
Jutta Kurth, Cand. B. Sc.
Thorsten Rings, M. Sc.
Davide Rocco, B. Sc.
Theresa Wilkat, B. Sc.
Lina Zabawa, M. Sc.
Current Publications (selected):
Bröhl T, Rings T, Lehnertz K (2020) Von Interaktionen zu Interaktionsnetzwerken: Zeitabhängige funktionelle Netzwerke am Beispiel der Epilepsie. Klin. Neurophysiol. 51(03): 132 - 143
Bröhl T, Lehnertz K (2020) Identifying edges that facilitate the generation of extreme events in networked dynamical systems. Chaos 30, 073113
Zaveri HZ, Schelter B, Schevon CA, Jiruschka P, Jefferys JGR, Worrell G, Schulze-Bonhage A, Joshi RB, Jirsa V, Goodfellow M, Meisel C, Lehnertz K (2020) Controversies on the network theory of epilepsy: Debates held during the ICTALS 2019 conference. Seizure: European Journal of Epilepsy 78, 78-85
All publications from the Lehnertz Workgroup are listed: here und here.
Funding/Grants:
DFG (LE 660/71: Analyse lokaler Eigenschaften zeitlich veränderlicher Interaktionsnetzwerke: Welche Netzwerkkomponenten sind wichtig für die Dynamik?)
Argelander Grants Universität Bonn (Using complex networks to identify effective containment strategies for the commuter-based spread of COVID-19 in NRW)
Collaborative Research Consortia/ Scientific Co-operations:
Interdisziplinäres Zentrum für komplexe Systeme (IZKS), Universität Bonn
Theoretische Physik / Komplexe Systeme, ICBM, Universität Oldenburg (U. Feudel)
Max Planck Institut für Physik komplexer Systeme Dresden (H. Kantz)
Potsdam Institut für Klimafolgenforschung (J. Kurths)