Pitsch Workgroup - Immune-mediated Epilepsies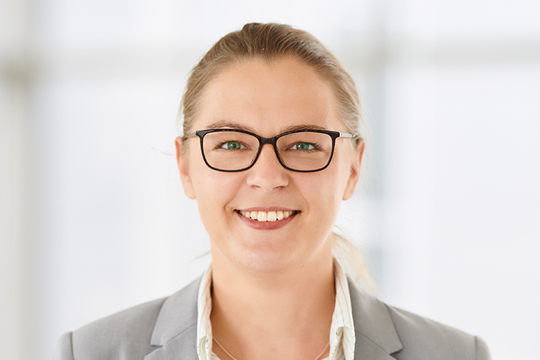 Head of Workgroup

Tel.: +49228 287-11929
---
Epilepsy is one of the most common primary diseases of the brain. For many patients, the cause of the disease remains unclear. Limbic encephalitis (LE) is increasingly recognized as a possible cause of chronic temporal lobe epilepsy (TLE). However, key aspects of such a transient inflammation in the limbic system are still largely enigmatic. In recent years, specific autoantibodies were found in LE patients directed against neuronal structures. These specific IgG autoantibodies can bind to surface structures such as membrane proteins, ion channels, and receptors as well as to intracellular antigens. Clinically, these patients often suffer from a sudden onset of temporal lobe epilepsy (TLE), which is accompanied by severe impairment of their episodic memory. So far, little is known about the development of this syndrome.
The aim of our research group, "Immune-mediated Epilepsies", is to characterize key mechanisms of specific, previously known autoantibodies as well as to identify and characterize novel autoantibodies in different disease models in order to develop potential new therapeutic approaches.
Staff:
Delara Kamalizade, M. Pharm.
Daniel Sebastian Galvis Montes, M. Sc.
Anna Braun, cand. med.
Chiara Hummel, cand. med.
Dorothea Amudzhieva, cand. med.
Moritz Freyberg, cand. med.
Annika Breuer BSc
Sabine Opitz, MTA
Shayne Gilgenbach, LT
Current Publications (selected):
Baumgartner T, Pitsch J, Olaciregui-Dague K, Hoppe C, Racz A, Ruber T, Becker AJ, von Wrede R, Surges R (2022). Seizure underreporting in LGI1 and CASPR2 antibody encephalitis. Epilepsia. 10.1111/epi.17338.

Silvennoinen K, Gawel K, Tsortouktzidis D, Pitsch J, Alhusaini S, van Loo KMJ, Picardo R, Michalak Z, Pagni S, Martins Custodio H, Mills J, Whelan CD, de Zubicaray GI, McMahon KL, van der Ent W, Kirstein-Smardzewska KJ, Tiraboschi E, Mudge, JM, Frankish A, Thom M, Wright MJ, Thompson PM, Schoch S, Becker AJ, Esguerra CV, Sisodiya SM (2022). SCN1A overexpression, associated with a genomic region marked by a risk variant for a common epilepsy, raises seizure susceptibility. Acta Neuropathol 144, 107-127. 10.1007/s00401-022-02429-0.

Matthews EA, Sun W, McMahon SM, Doengi M, Halka L, Anders S, Muller JA, Steinlein P, Vana S, van Dyk G, Pitsch J, Becker AJ, Pfeifer A, Kavalali ET, Lamprecht A, Henneberger C, Stein V, Schoch S, Dietrich D (2022). Optical Analysis of Glutamate Spread in the Neuropil. Cereb Cortex. doi: 10.1093/cercor/bhab440.

Cases-Cunillera S, van Loo KMJ, Pitsch J, Quatraccioni A, Sivalingam S, Salomoni S, Borger V, Dietrich D, Schoch S, Becker AJ (2021). Heterogeneity and excitability of BRAFV600E-induced tumors is determined by PI3K/mTOR-signaling state and Trp53-loss. Neuro-oncology. doi.org/10.1093/neuonc/noab268.

Dik A, Widman G, Schulte-Mecklenbeck A, Witt JA, Pitsch J, Golombeck KS, Wagner J, Gallus M, Strippel C, Hansen N, Monig C, Rauber S, Wiendl H, Elger CE, Surges R, Meuth SG, Helmstaedter C, Gross CC, Becker AJ, Melzer N (2021). Impact of T cells on neurodegeneration in anti-GAD65 limbic encephalitis. Ann Clin Transl Neurol 8(12): 2289-2301.

Schoch S, Quatraccioni A, Robens BK, Maresch R, van Loo KMJ, Cases-Cunillera S, Kelly T, Opitz T, Borger V, Dietrich D, Pitsch J, Beck H, Becker AJ (2021). Ste20-like kinase is critical for inhibitory synapse maintenance and its deficiency confers a developmental dendritopathy. J Neurosci. doi: 10.1523/JNEUROSCI.0352-21.2021

Levesque M, Biagini G, de Curtis M, Gnatkovsky V, Pitsch J, Wang S, Avoli M (2021). The Pilocarpine Model of Mesial Temporal Lobe Epilepsy: Over One Decade Later, with More Rodent Species and New Investigative Approaches. Neurosci Biobehav Rev. doi: 10.1016/j.neubiorev.2021.08.020

Reimers A, Hummel CA, Eis-Hübinger AM, Surges R, Niehusmann P, Schoch S, Becker AJ, Pitsch J. Analysis of autoantibody spectrum and human herpesvirus 6 in adult patients with 'early' versus 'late' diagnosis of 'possible limbic encephalitis' (2021). Epilepsy Res 176:106698. doi: 10.1016/j.eplepsyres.2021.106698

Pitsch J, van Loo KMJ, Gallus M, Dik A, Baumgart A, Kamalizade D, Gnatkovsky V, Opitz, T, Hicking G, Naik VA, Wachsmuth L, Faber C, Surges R, Kurts C, Schoch S, Becker AJ, Melzer N. Experimental, solely CD8+ T-lymphocyte driven limbic encephalitis results in temporal lobe epilepsy (2021). Ann Neurol 89(4):666–85

Rodríguez de los Santos M, Rivalan M, David FS, Stumpf A, Pitsch J, Tsortouktzidis D, Moreno Velasquez L, Voigt A, Schilling K, Mattei D, Long M, Vogt G, Knaus A, Fischer-Zirnsak B, Wittler L, Timmermann B, Robinson PN, Horn D, Mundlos S, Kornak U, Becker AJ, Schmitz D, Winter Y, Krawitz PM (2020). A CRISPR-Cas9–engineered mouse model for GPI-anchor deficiency mirrors human phenotypes and exhibits hippocampal synaptic dysfunctions. Proc. Natl. Acad. Sci. U.S.A doi: https://doi.org/10.1101/2020.04.20.050591
Kuehn JC, Meschede C, Helmstaedter C, Surges R, Hattingen E, von Wrede R, Hattingen E, Vatter H, Elger CE, Schoch S*, Becker AJ, Pitsch J (2020) Adult-onset temporal lobe epilepsy suspicious for autoimmune pathogenesis: antibody prevalence and clinical correlates. https://doi.org/10.1371/journal.pone.0241289
Pitsch J, Kamalizade D, Braun A, Kuehn JC, Gulakova PE, Ruber T, Lubec G, Dietrich D, von Wrede R, Helmstaedter C, Surges R, Elger CE, Hattingen E, Vatter H, Schoch S, Becker AJ (2020) Drebrin Autoantibodies in Patients with Seizures and Suspected Encephalitis. Ann Neurol 87:869-884.
Jeub M, Taha O, Opitz T, Racz I, Pitsch J, Becker A and Beck H (2019) Partial sciatic nerve ligation leads to an upregulationof Ni2+-resistant T-type Ca2+ currents in capsaicin-responsive nociceptive dorsal root ganglion neurons. J Pain Res 12: 1-13
van Loo KMJ, Rummel CK, Pitsch J, Muller JA, Bikbaev AF, Martinez-Chavez E, Blaess S, Dietrich D, Heine M, Becker AJ and Schoch S (2019). Calcium Channel Subunit alpha2delta4 Is Regulated by Early Growth Response 1 and Facilitates Epileptogenesis. J Neurosci 39(17): 3175-3187.
Pitsch J, Schoch S, Müller JA, de Curtis M, Gnatkovsky V and Becker AJ (2019) Anti-epileptogenic and Anti-convulsive Effects of Fingolimod in Experimental Temporal Lobe Epilepsy. Mol Neurobiol 56, 1825-1840.
PubMed-listed publications of the Pitsch lab: here
Funding / Grants:
Else Kröner-Freseniusstiftung
BONFOR Nachwuchsgruppe
Collaborative Research Consortia/ Scientific Co-operations:
Sonderforschungsbereich SFB1089 (Synaptic Micronetworks)
Unit of Epileptology and Experimental Neurophysiology, Fondazione Istituto Neurologico Carlo Besta, Milano, Italy (M. de Curtis)
Institute of Experimental Epileptology and Cognition Research (IEECR), Bonn (T. Opitz, H. Beck)