Germany-wide Online Study on Panic and Claustrophobia: smartphone-assisted exposure therapy compared with smartphone-assisted relaxation training for panic disorder & agoraphobia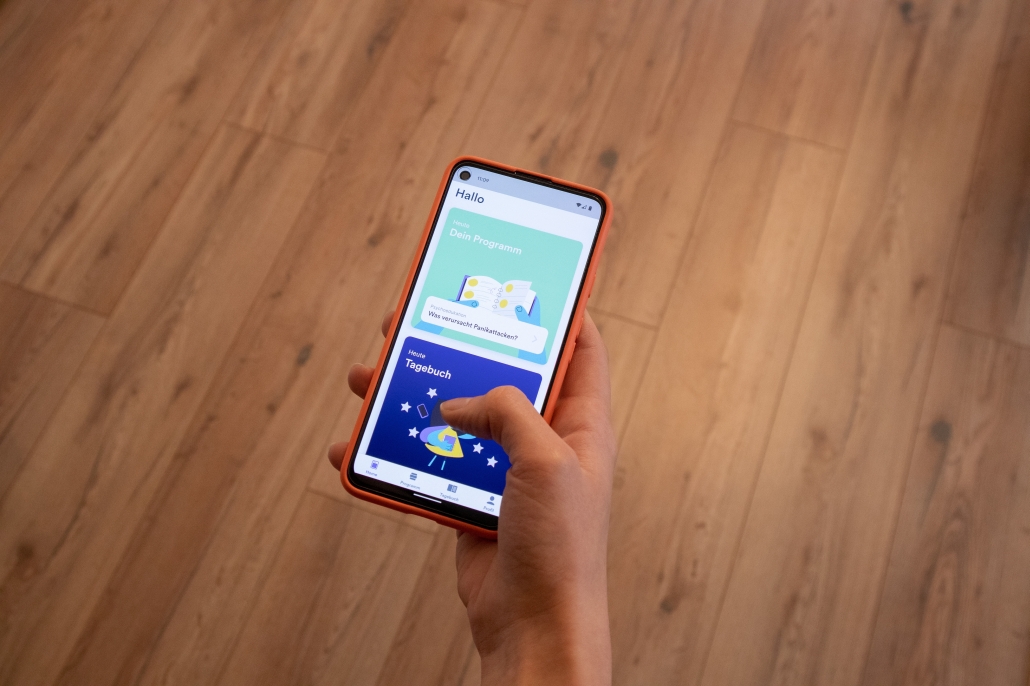 The study will examine participants between the ages of 18 and 60 with agoraphobia and/or panic disorder who are not currently receiving psychotherapeutic treatment.
Participate in the study
Participation in the study is no longer possible as the planned number of participants has already been reached.
More information about the study
Do you know sudden severe anxiety combined with physical discomfort such as palpitations or dizziness? Do you experience these on a regular basis? Do you avoid certain situations because of them? Then you might have panic disorder or agoraphobia. In panic disorder, these symptoms occur out of the blue, regardless of the location. In agoraphobia, the anxiety attacks occur in typical situations such as crowds, public transport, lifts or busy shops. The fear of these anxiety attacks can lead to avoiding such situations completely. Panic disorder and agoraphobia often occur together. In order to control these fears and reduce avoidance behaviour, therapy is useful. However, it is often difficult for sufferers to find a place in therapy at short notice, even though the symptoms can severely restrict everyday life.
One possible solution to this problem can be apps that can be used from the comfort of one's own home. The working group "Virtual Reality Therapy and Medical Technology" is investigating the effectiveness of two different apps that can be easily used on a smartphone from home.
An app for exposure therapy and one for relaxation therapy are being compared. In app-based exposure therapy, those affected are confronted with anxiety-triggering situations under guidance in order to reduce anxiety in the long term. In app-based relaxation training, on the other hand, the focus is on reducing the level of tension. Here, mindfulness and relaxation exercises are guided by the app.
Study team:
Dr. Niclas Braun
Mogda Ekhlas
Dr. Matthias Guth
Alexa Rodenjohann
Felicia Rohlfsen
Jacqueline Schilbach
Annika Wiebe
Media contributions to the study
Radiobeitrag BR24 "Das Gesundheitsmagazin": Mit Apps gegen die Angst
Studyflyer
You can download our studyflyer here (link).