AwareMe (BMBF)
Mental disorders can manifest in emotional outbursts, lack of organizational ability, forgetfulness, difficulties when concentrating, or even in problems in relationships and at work. The behavioral disorders are often accompanied by changes in the sleep phases or the respiratory rate but also by increased or reduced body movements. In therapy, a multimodal approach is often chosen, that is, the use of drugs is combined with behavioral therapy, coaching and social-therapeutic support. In the therapy and the handling of the disease, the self-management, i.e. the recognition of the course of the disease and the deliberate use of strategies to alleviate the symptoms represent an important building block.
The AwareMe project, which is funded by the Federal Ministry of Education and Research, aims to support the self-management of patients with mental behavioral problems through innovative medical technology systems. For example, vital signs and movements can be measured and directly evaluated by sensors worn on the body. Feedback with appropriate recommendations for action can then be received directly from the patient, for example via the smartphone.
As part of this project, this body-supported medical technology will be tested as an example for patients with ADHD (Attention Deficit Hyperactivity Disorder). Ascora GmbH, Budelmann Elektronik GmbH and OFFIS as experts for IT solutions, electronic circuits and embedded systems as well as computer-aided information processing are involved in the joint project in addition to the University Hospital Bonn. Further information can be found at awareme.de.
Smartphone app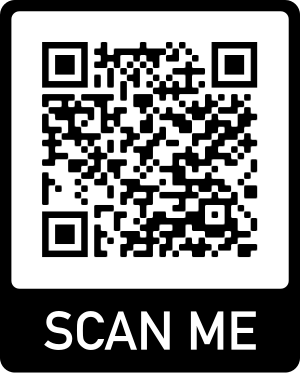 Within the framework of this project, the Clinic and Polyclinic for Psychiatry and Psychotherapy of the University Hospital Bonn, in cooperation with Ascora GmbH, OFFIS - Institute for Information Technology and Budelmann Elektronik GmbH, has developed a smartphone app to provide psychoeducational content for adults with attention-deficit/hyperactivity disorder.
The AwareMe app offers (adult) sufferers and relatives the opportunity to find out about the disorder itself, as well as strategies for dealing with individual symptoms that frequently occur in everyday life, and to reflect on themselves.
The app can be downloaded free of charge using the QR code on the right:
Project researchers at the University Hospital Bonn
Prof. Dr. Alexandra Philipsen
Prof. Dr. Silke Lux
Dr. Niclas Braun
Marcel Schulze
Benjamin Selaskowski