In-patient Care
If you wish to have a consultation in our outpatient clinic, you can arrange an appointment under the telephone number +49 228 287-15732 in the secretariat of the outpatient clinic.
The openly managed wards Arendt 1 and Arendt 2, each with an average of 20 treatment places, are located in the new building NPP (Clinics for Neurology, Psychiatry and Psychotherapy), which was occupied in March 2018.
In principle, the entire spectrum of mental disorders can be treated on the wards if intensive treatment is not required. One focus of the open wards is on depressive disorders, anxiety and obsessive-compulsive disorders as well as somatoform disorders, which require particularly intensive psychotherapeutic treatment. Elective patients are preferably admitted to ward Arendt 1, all elective patients have access to a special service ("Service plus") with an extended range of food and drinks, a daily newspaper and free internet access. Numerous single rooms are available. Close cooperation between specialised psychological psychotherapists and doctors and a comprehensive range of psychotherapeutic treatment options (including CBASP, schema therapy, EMDR) as well as somatic therapy options (electroconvulsive therapy, rTMS) form the basis of evidence-based and individualised treatment planning and therapy.
A trusting relationship with our patients is very important to us, which is why we have established a reference care system through our qualified nursing staff.
The wards and patient rooms are bright and spacious. Modern communication technology allows each patient to have their own television and internet access, and each room also has its own refrigerator. Comfortable relaxation chairs in a separate relaxation room and an aroma care offer support relaxation procedures and complement a diverse range of socio-therapeutic treatments.
Contact
Ward Arendt I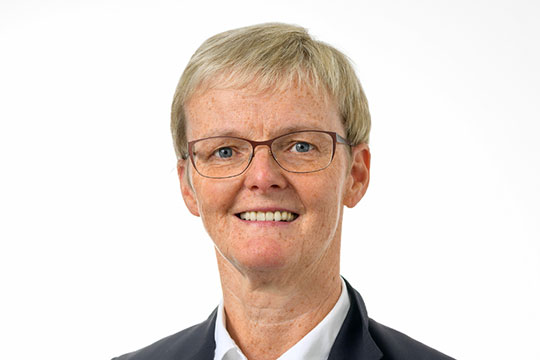 Business Phone: +49 228 287-31800
Responsible Doctor: Dr. Petra Broich
Ward Arendt II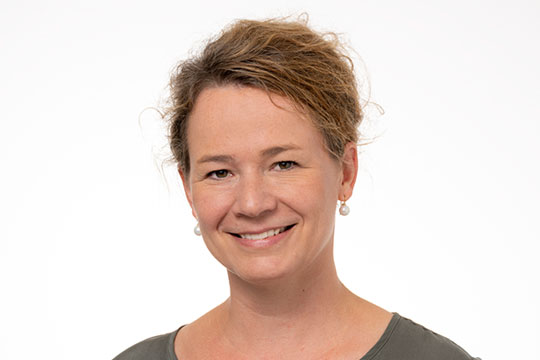 Business Phone: +49 228 287-31900
Responsible Doctor: Dr. Kristina Dücker
The Freud ward is a mixed-sex, sheltered ward with 17 (18) beds where patients with opiate addictions are treated.
The focus of the ward is on elective, qualified and substitution-assisted detoxification treatment in patients with opiate addiction with or without further comorbid material-related dependencies.
The aim of the treatment is to improve the physical and psychological condition of those affected during withdrawal treatment and to keep withdrawal complaints low through individually adapted symptomatic treatment. In addition, an attempt is being made to develop a follow-up concept that goes beyond in-patient detoxification treatment with the patient. At the beginning of the treatment, patients are evaluated whether abstinence-oriented or substitution-oriented detoxification treatment should be carried out. Abstinence-oriented treatment involves detoxification of all addictive substances. In addition to the gradual dosage of opiates, there is a fractional detoxification of other substances such as benzodiazepines, alcohol or cocaine. Substitution-oriented treatment is adjusted to the controlled intake of a substance (levothadone or buprenorphine), which is continued on an outpatient basis after dismissal.
In addition to symptomatic support and medical and nursing care, the therapy methods used include a behavioural therapeutically oriented motivational group, co-support by the social service, exercise therapy, occupational therapy and relaxation procedures. In order to alleviate withdrawal complaints, body-related therapies, such as baths with essential oils, are offered.
A further focus of the ward is the simultaneous treatment of accompanying mental illnesses such as depression or anxiety disorders. Often addicted people also suffer from acute physical concomitant diseases, which can be diagnosed and co-treated here. For relapse prophylactic treatment, the calibration of medication can be changed to an opioid antagonist like Naltrexone after successful opiate detoxification.
For people with the most severe opiate dependence, a joint initiative with the federal city of Bonn and the aid agencies Diakonie and Caritas established a special centre for diamorphin-assisted substitution treatment, with which there is close cooperation.
Patients who suffer from addiction disorders have often suffered traumatic experiences in their past history, some of which are severe. For this reason, we offer a corresponding diagnosis for psychological trauma disorders such as post-traumatic stress disorder on our Freud ward parallel to detoxification treatment, in order to plan inpatient trauma psychotherapy treatment in our clinic if necessary. We reserve the right to make the indication for such further trauma therapy within the framework of primary addiction treatment ourselves. The waiting time for inpatient trauma psychotherapy conducted on the Jaspers ward is currently six to eight months on average.
Registration for addiction-specific treatment on our ward is done by telephone on 0228-287-15682. To be included on the waiting list, a current insurance certificate, which you can have sent to you by your health insurance company, is required. You can also be registered on the telephone number by relatives, carers or pre-therapists.
Contact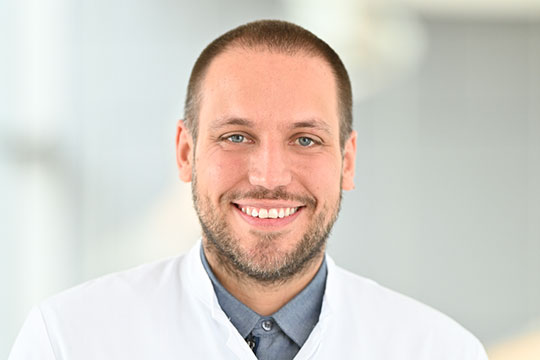 Registration for detoxification treatment on our station is by phone call.
Phone: +49 228 287-15682
Responsible Doctor: Dr. Henrik Rohner
On the protected psychiatric ward "Bonhoeffer", acutely psychiatric patients with the full spectrum of mental disorders (acute psychotic condition, severe depressive and/or suicidal crises, psychiatric syndromes in basic physical illness and the like) are treated. The ward also has special surveillance beds in case of acute crises and/or physically co-ill patient.
All possibilities of modern, scientifically based psychio-interdisciplinary care are offered on the ward. These include, in particular, calculated pharmacotherapy, intensified disorder-specific (short) psychotherapy with individual and group therapy offers, a specialized nursing reference care system, cotherapies and a social pedagogical co-support.
All offers are discussed and carried out individually with the patient.
A particular focus of the ward is on the treatment of therapy - refractory depressive disorders. In addition to the intensified psychotherapeutic treatment, all common neurostimulation methods (electroconvulsive therapy, vagus nerve stimulation, and others) can be offered here.
In addition to the treatment of special psychiatric disturbances, general treatment goals are the rapid stabilization of our patients and joint planning of the following outpatient or (partial) in-patient follow-up treatments.
Contact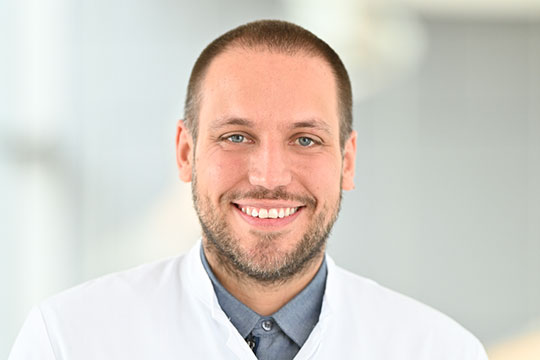 Business Telephone: +49 228 287-15680
Responsible Doctor: Dr. Henrik Rohner
Welcome to Jaspers Ward, an open psychotherapy ward with around 20 treatment places!
Together, we work step by step to build up an individual treatment concept that is geared to the specific symptoms of the disease and the underlying triggers. Where appropriate, this also includes psychopharmacotherapy in accordance with guidelines and the latest state of research.
During treatment, we focus not only on the psychological aspects but also on biographical (often traumatic), interpersonal and accompanying physical aspects. Right from the start, we have an improvement in the quality of life in mind, not only in the short term, but also for the time after discharge and beyond. Our range of treatment is aimed at in-patients requiring psychiatric treatment with diseases from the entire spectrum and also includes therapy for emotionally unstable personality disorders, complex post-traumatic stress disorder and comorbid ADHD symptoms. Our range of therapies is based on behaviour-therapeutically oriented procedures as individual and group psychotherapy.
In addition to disorder-specific therapies, we also offer stress tolerance, mindfulness and social competence. Individual elements from dialectical bhavioral therapy (DBT) and trauma-centred methods such as screen technology or narrative exposure therapy are also included. Further components are art and music therapy as well as movement, body and sports therapies. We are also happy to include your relatives in couple and family discussions.
Contact
Business phone: +49 228 287-15684
Responsible doctor: Dr. Ulrike Schmidt
In close cooperation with the medical departments of the Neurocenter at the University Hospital Bonn, a joint emergency ward for patients with severe mental illness, withdrawal symptoms and/or physical complaints has been established.
The patients of the NINA ward are cared for by the respective responsible clinic of the university hospital, such as psychiatry, gerontopsychiatry, neurology, epileptology or neurosurgery.
The medical team of the Section for Acute and Emergency Medicine is responsible for coordination. The fact that patients with psychiatric illnesses can also be cared for on this interdisciplinary ward at Bonn University Hospital is unique.
Since the NINA ward is an emergency ward, our goal is to keep the duration of treatment short and to transfer patients to our psychiatric-psychotherapeutic wards if there is a need to continue inpatient therapy. Planned admissions do not take place here.
Contact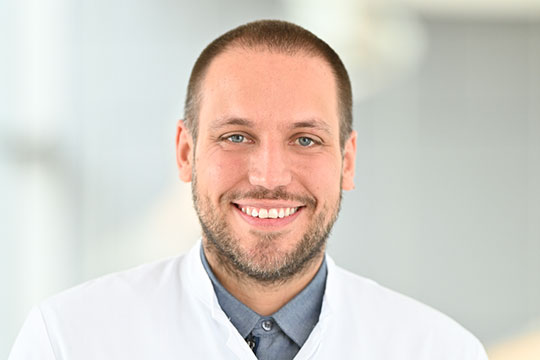 Responsible Doctor: Dr. Henrik Rohner